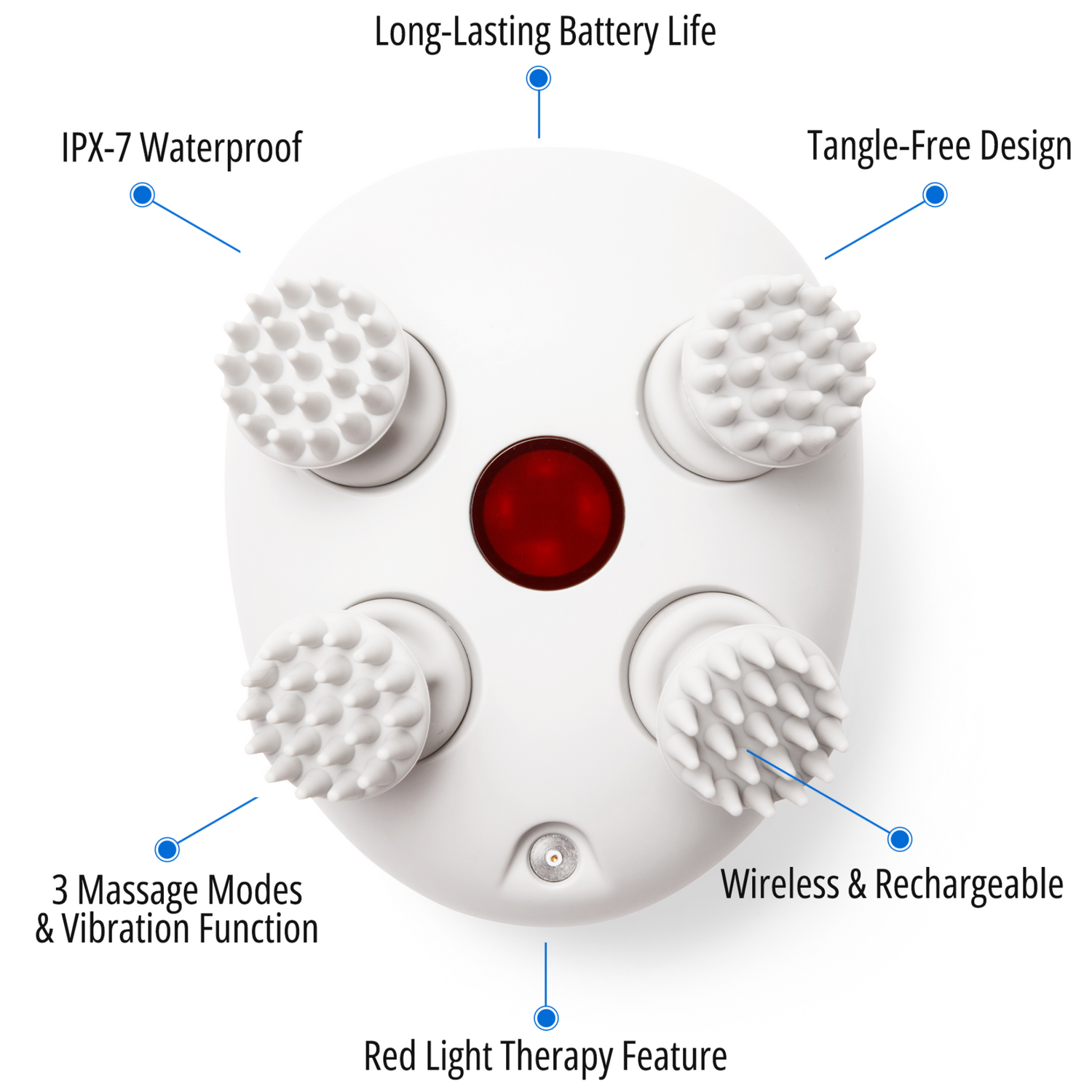 How Does It Work?
ScalpHero's unique massage technique relieves tension in your scalp and dilates the blood vessels underneath your scalp. 
With more blood flowing through your head, the follicles receive more oxygen and nutrients, which promotes the growth of strong, thick and healthy hair.
Shop Now
Why People Love It
The ScalpHero doesn't only serve as a hair growth/care device, it provides an ultimate relaxation experience as well.
Whether you use it in the shower or in bed, the ScalpHero will help you reduce stress and anxiety, promote relaxation, and even reduce headaches and migraines.
Shop Now
Risk-Free Experience
ScalpHero screams durability - but you're covered with a 12-month warranty in case something goes wrong. We also offer a iron-clad 60-day money back guarantee.
Shop Now